Oncology / Hematology / Fertility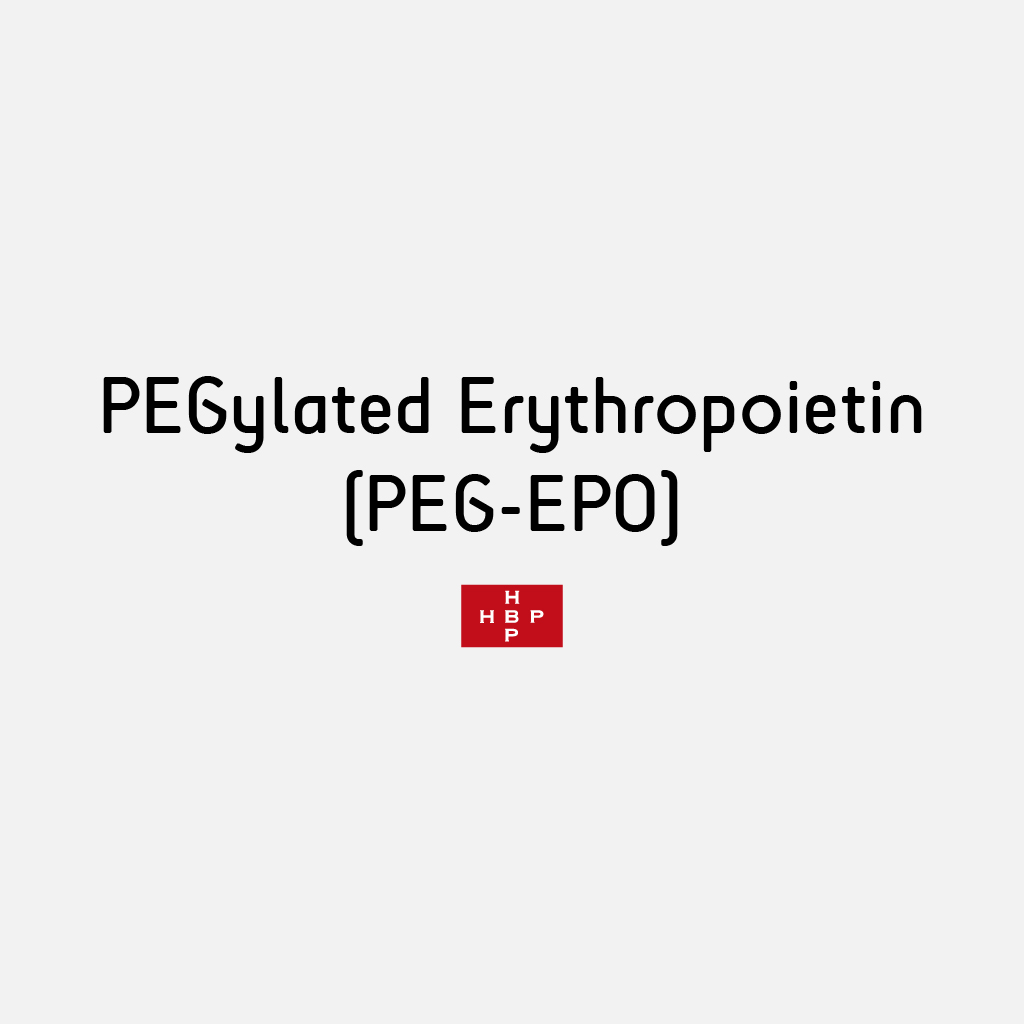 PEGylated Erythropoietin (PEG-EPO)
With years of experience in bioconjugation, Helvetic BioPharma applies a covalent modification of Erythropoietin beta with polyethylene glycol (PEG) which is an alternative technology that has proven useful for extending the circulating half-lives of recombinant Erythropoietin. The innovative reaction and purification technologies such as ion exchange chromatography, ultrafiltration or gel chromatography are key components of our success.
PEGylated Erythropoietin is made from Erythropoietin beta by chemically modification of the N-terminal amino group present in the protein with methoxy polyethylene glycol butanoic acid. The PEGylation Reagent reacts with EPO under controlled conditions of molar ratio, pH, temperature and time.
PEGylated Erythropoietin stimulates erythropoiesis by interacting with the Erythropoietin receptor on progenitor cells in the bone marrow. It has a reduced receptor binding activity compared to other ESAs and but retains in vivo activity due to an extended serum half-life. It has an in vivo half-life of around 135 hours (5.6 days).
MW = 60 kDa
Source: CHO cells
Amino acid sequence:
APPRLICDSR VLERYLLEAK EAENITTGCA EHCSLNENIT VPDTKVNFYA WKRMEVGQQA VEVWQGLALL SEAVLRGQAL LVNSSQPWEP LQLHVDKAVS GLRSLTTLLR ALGAQKEAIS PPDAASAAPL RTITADTFRK LFRVYSNFLR GKLKLYTGEA CRTGD
(Disulfide bridge:7-161, 29-33)
The EPO protein beta is a glycoprotein of 165 amino acids which previously obtained by recombinant DNA expression in Chinese Hamster Ovary (CHO) cell.
The average molecular weight after PEGylation is approximately 60 kDa. PEGylated Erythropoietin is an ESA with a much longer half-life than Erythropoietin. (Erythropoiesis-stimulating agents (ESA) are medications which stimulate the bone marrow to make red blood cells).